Bones Scores
Cynthia Lefebvre
Friday 03 February
20:00
3 bis f — Centre d'arts contemporains d'intérêt national
Performance
Distribution: Anna Massoni, Ola Maciejewska
Photo credits: ADAGP Paris

Support: CENTQUATRE-PARIS, Les Instants Chavirés, Parallèle, Pratiques artistiques émergentes internationales, Marseille, 3 bis f, Centre d'arts contemporains d'intérêt national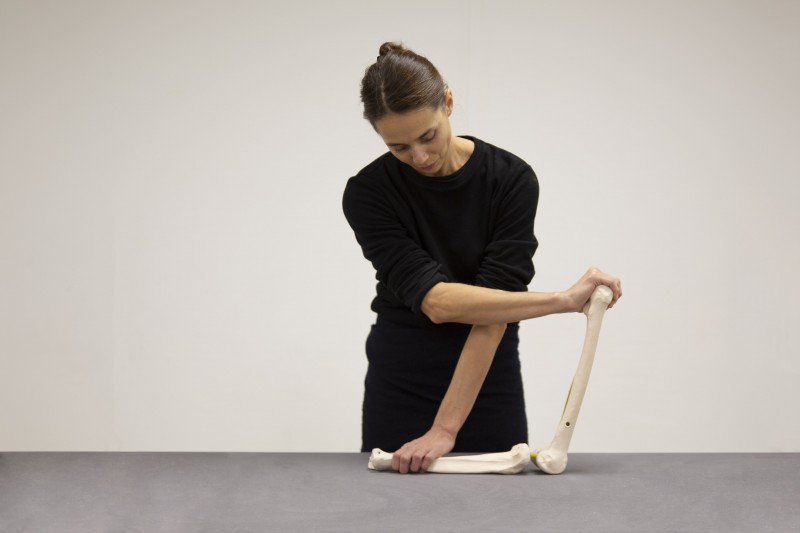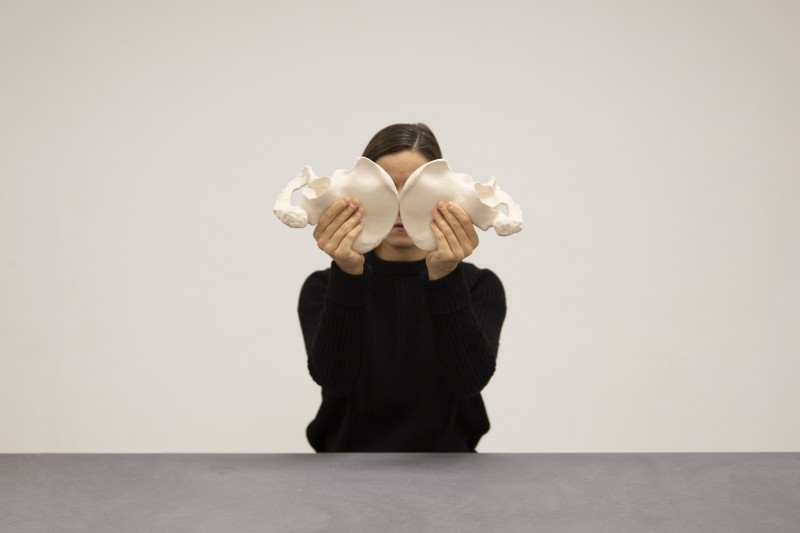 Graduated from the Beaux-Arts de Paris in Emmanuelle Huynh's dance-performance workshop, Cynthia Lefebvre has been collaborating since 2018 with dancers Sonia Garcia, Anna Massoni, Emmanuelle Huynh and Ola Maciejewska. Her performances (Wish I knew you. Inside out.; Jardin sec; Cristal liquide) have been presented at the Manufacture Atlantique, the Centre National de la Danse, Instants Chavirés, CREDAC, AFIAC.

Anna Massoni has trained in contemporary dance at the CNSMD in Lyon (2003-2006), participated in Danceweb/Impulstanz (2007) and studied philosophy for three years. As a performer, she has worked with Johanne Saunier and Jim Clayburgh, Yuval Pick, Noé Soulier, Vincent Weber, Simone Truong and Cindy Van Acker. She created the pieces: (To) Come and See (2015), Ornement (2016), Notte, in 2019, Pièce d'angle (2020) and Rideau (2022).

Born in Poland, Ola Maciejewska is a choreographer and performer who lives and works in Brittany. She develops a practical research work, Loie Fuller: Research (2011), then follows the creation of Bombyx Mori in the framework of the Festival Les Inaccoutumés at the Ménagerie de Verre. Olga Maciejewska is an associate artist at the Centre chorégraphique national de Caen from 2016 to 2018. Her last piece Dance concert was presented at the National Taichung Theatre in Taiwan and then at the Centre Pompidou during the Festival d'Automne. For these last two creations, she received the support of the Hermès Foundation in the framework of New Settings.