O Samba do Crioulo Doido
Calixto Neto, Luiz de Abreu
Vendredi 27 janvier
21:00
Friche la Belle de Mai
Danse
Luiz de Abreu uses dance as a way of deconstructing racialised identities. Playing with stereotypes linked to the performance of the black body, notably in the context of the carnival, the piece mocks racist clichés and offers a humorous criticism of relationships of domination. Revived by Calixto Neto, this "crazy samba" liberates and emancipates the body and the individual.
With the extremely unfavourable political context in which Brazil currently finds itself, Charleroi danse is joining the initiative of the CND Centre National de la Danse and offering support to Brazil's Panorama festival. With the touring and hosting of O Samba do Crioulo Doido and Calixto Neto, the festival is being given carte blanche to present the work and engagement of Brazilian artists today and enable them to be heard.

This piece includes a nude scene.

The film O Samba do Crioulo Doido : règle et compas by Calixto Neto will be projected at the Ballet national de Marseille on 4 February at 8pm.
Concept, direction, choreography, scenography, costums and production:
Luiz de Abreu
Performed by: Calixto Neto
Artistic collaboration: Jackeline Elesbão, Pedro Ivo Santos, Fabrícia Martins
Light design: Luiz de Abreu, Alessandra Domingues
Technical direction: Emmanuel Gary
Sound design: Luiz de Abreu,Teo Ponciano
Prduction and diffusion: Julie Le Gall
Production assistant: Michael Summers
Photo credits: Gil Grossi, Marc Domage, CN D

Delegated production: VOA- Calixto Neto
Executive production until March 2022: CN D Centre national de la danse
Coproduction: Centre chorégraphique national d'Orléans, Charleroi Danse, Teatro Municipal do Porto
Residency: Casa Charriot, Espaço Xisto Bahia, Casa Rosada

O Samba do Crioulo Doido was initialy created in 2004, during the program Rumos Itaú Cultural.

With the support of Onda - Office national de diffusion artistique.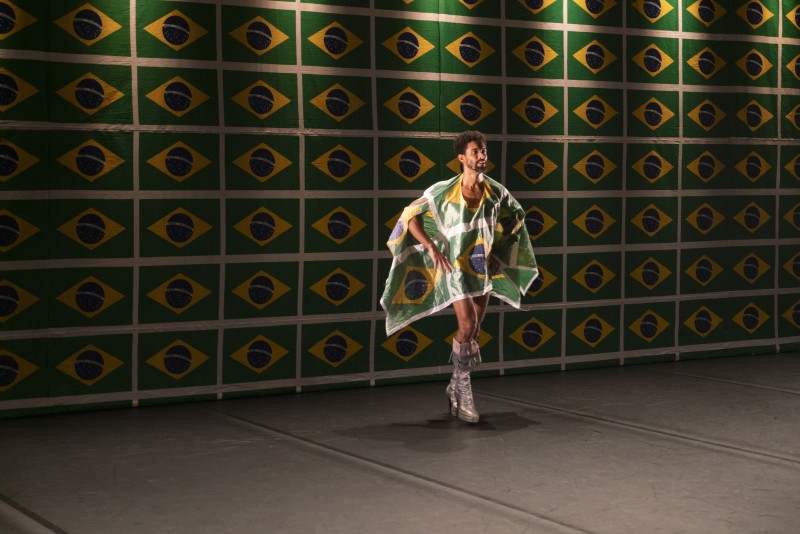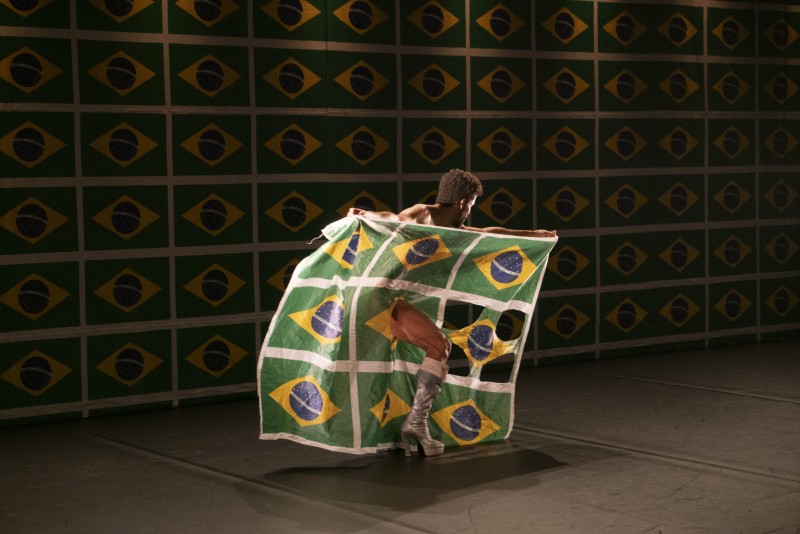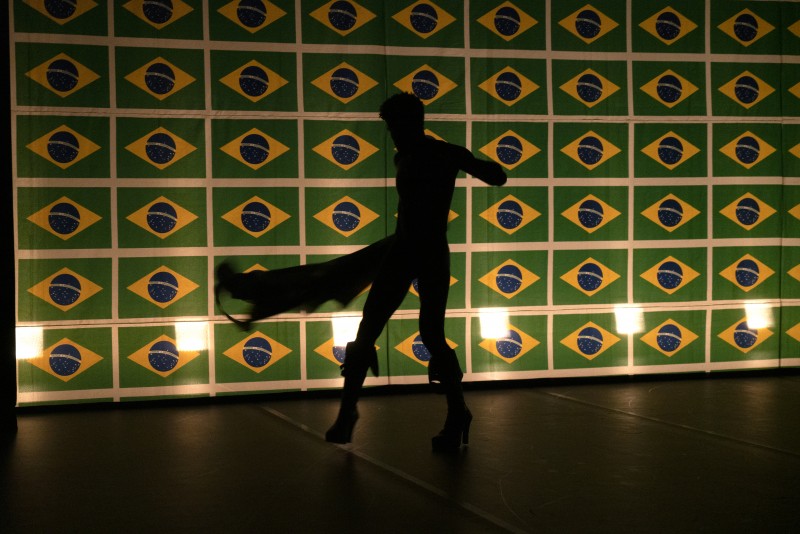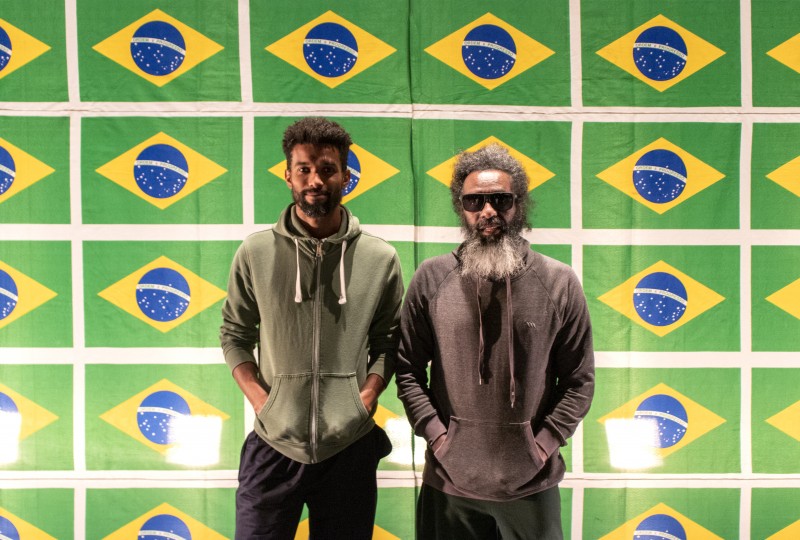 Luiz de Abreu
A graduate of the contemporary dance school Angel Vianna and holder of a master's from the university of Uberlândia, Luiz de Abreu is a choreographer-performer. Mainly turned towards the exploration of stereotypes connected to the black body, his work has been shown in France, Germany, Portugal, Croatia, Cuba, Spain and Brazil, where he lives and works. He has in particular taken part in the Sesc Dance Show in São Paulo and the Mercosur Biennale. His piece O Samba do Crioulo Doido is part of the video-dance collection of the Centre Pompidou.

Calixto Neto is originally from Recife in Brazil and has been living in France since 2013. He trained in theatre at the Federal University of Pernambuco, then in dance at the Groupe Experimental de Danse of his native city before taking the master's degree in choreographic studies ex.e.r.ce, at the CCN of Montpellier. During his studies, he created the solo Petites explosions and the duet Pipoca, with Bruno Freire. His second solo, oh!rage, gives visibility to minority bodies and identities and is interested in "peripheral" dances, on the fringe of institutional circuits.
A member of Lia Rodrigues' company from 2007 to 2013, Calixto Neto is also a performer in the creations of Volmir Cordeiro, Anne Collod, Mette Ingvartsen, Kevin Bo Jean and Luiz de Abreu, whose famous piece O Samba do Crioulo Doido he will perform again in 2020 as part of the Panorama festival at the CN D in Pantin.
In May 2021 he created Outrar at the invitation of Lia Rodrigues as part of the Kunstenfestivaldesarts in Brussels. In September 2021. He also made two films, one, O Samba do Crioulo Doido : règle et compas, about the performance of the piece O Samba do Crioulo Doido, which took place in Brazil, and the other Pro futuro Quilombo, made as part of the project Brésil Séquestré. A new creation, IL FAUX is planned for May 2023 as part of the Kunstenfestivaldesarts in Brussels. Research into the work of Julius Eastman will also be continued in the coming seasons.